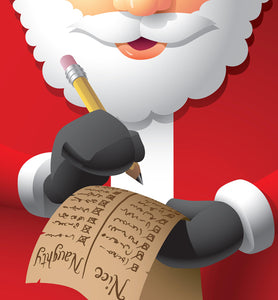 Christmas Blend
Regular price $11.00 Sale
This seasonal blend brings to mind every child's anticipation of Santa's visit and the question uppermost in each and every mind: Did I make the list? Guaranteed to spread cheer, our Christmas Blend unites several exquisite single-origin coffees for a sweetly balanced cup graced by notes of chocolate, caramel, and fruit that dance joyfully on the tongue. A perfect specialty coffee to enjoy Christmas morning.
So much of the holiday is about anticipation
—
searching out a perfect gift we hope will speak from the heart, carrying on traditions that bring meaning and connectedness to the family, and honoring the true spirit of the season in word and deed. Anticipation is also what makes our Christmas Blend so endearing since customers have been telling us that it's become a holiday tradition for several years now. May our Christmas Blend add to the joy of this season as well.